Archives For Marketing
This is an ad from 1997 by Apple. Video is above, text below. (HT @EssentialShift) Continue Reading…
I received an email back from Seth Godin!  I was really excited, since he is one of my favorite thinkers.  So let me just say the first thing that came out of my mouth was "holy crap! Seth Godin read my blog!".  My second thought was "[swear word]. The reason he is writing is to make a correction."  Haha.  He wrote an email to me with a subject that read "I didn't say songwriters weren't needed" and the body saying:
"thanks so much for the kind thoughts and the list
but
I said they were going to have a hard time getting paid. That's a different thing. We sure need them…."
He is right.  I actually was headed out the door to work and didn't even check over the blog (I just took notes on the second half of the presentation after I realized how much truth he was speaking).  Even when I wrote that, I meant songwriters in the traditional sense and being able to easily make an income off of that medium alone, but I still quoted wrong.  Some songwriters will still be able to make a living, but the market is changing.  The lyricists are half of the song though!  Without the words, we would not be moved to creative thoughts on how to deal with this life.  Thanks for reading my post, Seth, and continue your great writings/teachings.
Seth Godin is a marketing god.  Here is an interview from Seth explaining the music industry.  Key thoughts he advocates include:
1) Piracy is not the thing that is crushing the monetization of music, it is an industry that is unwilling to adapt to music being essentially free.
2) Songwriters are no longer needed.
3) Top 40 radio is not the powerhouse it used to be.  Everything is niche marketing.
4) In many cases, signing to a major label is actually worse for you and your band.
5) The reason we listen to the music we do is because we want to connect with other people who listen to similar music.
6) Your true fans will spend money on you.
7) The cost of finding new fans is huge, but the cost of satisfying your current fans is small.
8.) Online community (or tribe) to check out: http://www.ning.com/.
9) It's not about trying to reach new people, it's about reaching the people who are already following you.  Let them be advocates for you.
10) Pleasantly surprise your fans.  When they order a CD, send them two.  They will then give this to two people, spreading your music.  Is it about the money or spreading the music? Think outside the box.
11) Music will always be shared, whether it is through friends or through torrents, it will be shared.  The "win", as Seth puts it, is when you are the taste maker and are creating their playlists and are on their iPods.  It's not the last band to give away one single, it is the first big band to give away the WHOLE cd away for free (Radiohead).
(Side note: Who is the biggest band in the land right now? Toss up between Radiohead and Coldplay).
12.) "Breaking New Acts" is breaking into someone's permission to allow you to be in front of them.  Rather than spending your time focusing on this (as a record label), it should be spent "growing things, nurturing things, making things thrive."
13.) As an independent musician, make your measurement "how many people would be delighted to listen to me?"  It's not just allowing, but delighting.
Listen to all the thoughts from Seth and more detailed explanations below.  The music business is changing.  It's crumbling, but will be built up on things so much more stable.  I'm excited.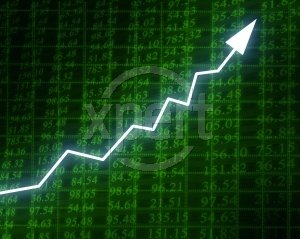 I regularly look to the Barna Group for interesting (and correctly conducted) market research on broad strokes of faith.  I studied and was very close with a professor in college who worked for Apple's market research dept (and therefore quoted Steve Jobs way too much – ha!), so all market research intrigues me.  Here is a link to a story that is pretty interesting, but GO to this site and click around.  Sometimes it can seem like you know the trends of people's belief systems, but statistics don't lie.  That's the beauty of it.  Enjoy.
http://www.barna.org/barna-update/article/12-faithspirituality/15-christianity-is-no-longer-americans-default-faith.
Subscribe to the Barna Update (bi-monthly) via email: http://www.barna.org/subscribe.
Many of my friends have seen this as a group on my facebook page, but I thought I would post it here.  I was joking around with my pastor about how I was leaving our church to go to Joel Osteen's church.  Of course I was completely joking, but it expanded into us joking a lot with each other.  If you don't know about Joel Osteen, he is arguably the most influential Evangelical Christian on the planet, which is extremely unfortunate.  Now if you remember my last post, it talked about my grace for people who I think are somewhat off the mark.  However, Joel Osteen simply preaches that having a positive attitude will change your course in life and then randomly throws some Bible verses (that are of course out of context) in there.  A lot of what he says is true, and I think that positive energy is great.  However, Osteen claims that all paths can lead to heaven (see John 14:6) and never talks about hell.  Now I appreciate that Osteen is not out there trying to scare people into salvation, Continue Reading…