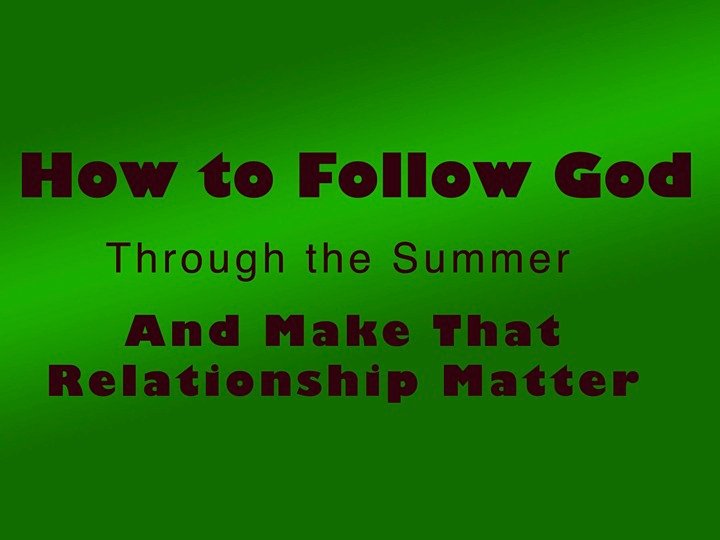 Tonight our youth discussed "How to Follow God Through the Summer…And How to Make That Relationship Meaningful." Sarah and I prepared the lesson and I was pleased with the response from the students.  I thought I'd post the slides below, although all the stories and points in between are really what make it interesting.  My hope and prayer for the students (and for you too now that you've joined the conversation) was that they would intentionally think about how they were spending their time and who they were hanging out with this summer, as their structure of their day looks much different.  The phrase the students kept repeating was "Garbage in, Garbage out" (meaning whatever junk you put in will come out in your words and actions).  I liked it.
First, I always start youth group with a funny or interesting video, so I'll let you check out OK GO's song and Rube Goldberg video. If you haven't seen it yet, it's incredible.
*Each student had to write at least one thing they were committing to for the summer off of the list.  One girl said since she loved drawing she would read a portion of Scripture and turn it into an interesting visual on a regular basis.  Pretty sweet way to connect with God, if you ask me.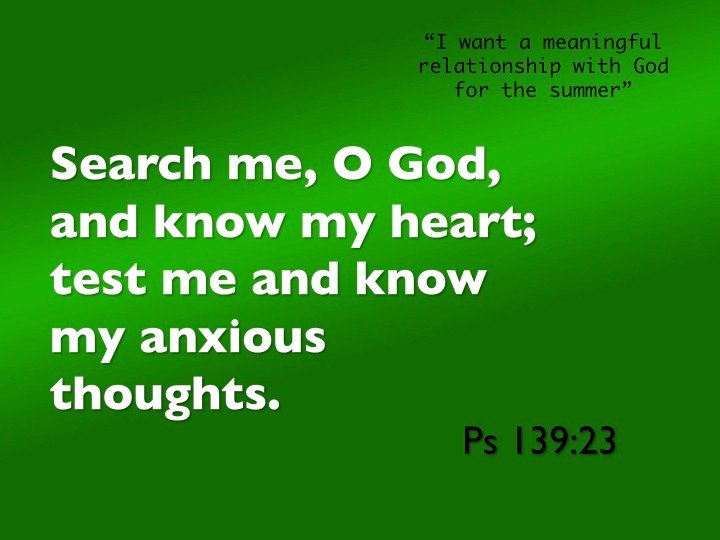 ======================================================================
So what did I miss?  What connected with you?