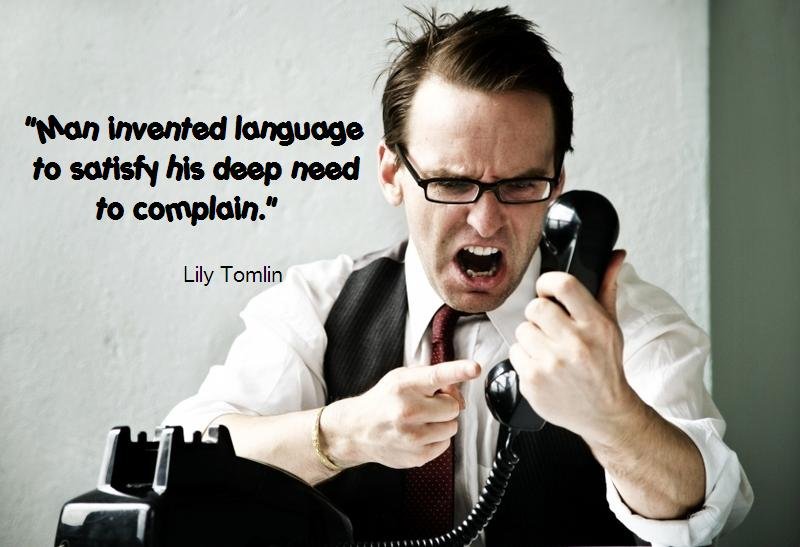 I wanted to complain today.
I wanted to tell my wife all the things that didn't go as planned.
I wanted someone to notice I was working too many hours.
I wanted to talk to my family who I haven't seen in months.
I wanted to put up a snarky, sarcastic facebook post.
I wanted to tweet my frustration. I even started to type a message in anger.
I wanted to complain because I read 10 other messages from other people complaining about something stupid. I selfishly thought, "If they knew what MY day looked like, maybe they wouldn't be complaining to me about something so annoying."
BUT.
I just taught a lesson two days ago on Philippians 2. Yeah, that's the passage with the annoying verse that says, "do everything without complaining or arguing." So annoying.
And yes, this is me complaining about a verse in the Bible that talks about not complaining. I see the irony. And I'm still complaining about it.
But here's the problem with complaining: it doesn't solve anything. If I'm not talking to someone who can DO something about it, all I'm doing is (at best) dragging someone else down with a burden they shouldn't have to bear. Or (much worse) I begin to gossip and maybe tarnish someone else's view of the person who's wronged me.
But we want to get people in our corner. Plus, most people naturally complain about life. I've noticed lately that most people start conversations by complaining about whatever it is they can think of to complain about. The weather, their homework, their job, their spouse, their sports team not winning. It makes conversation. And it is interesting.
The problem is, we as Christians are no different when it comes to complaining. Part of following Christ is looking different than the world.  Or as Philippians 2 puts it, to "shine like the stars."  To be a light in the darkness.
Part of the beautiful thing of preparing lessons for young people each week is that I spend a good amount of concentrated time reading and praying (inserted side note: my quiet time is late evenings at home – find what works for you!). The Bible always has this unique way of redirecting my life. It's like nothing else I've ever read.
And how interesting that one of my main points that I taught (to a bunch of 13-year olds bouncing off the wall) is convicting me on a Saturday morning (I should probably complain here about being a loser, but I'm resisting the urge :)).
I wanted to complain, but I'm not going to. I'm going to press on, live free of taking others down, and choose God's way.
The better way.
Yeah?