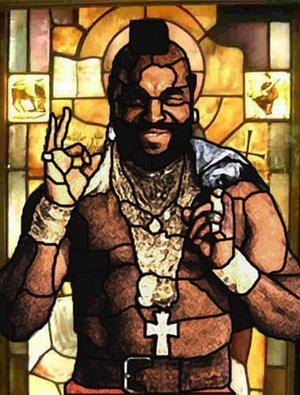 If Mr. T were to sum up the message of Jesus, I think he'd say "I pity the fool that doesn't love God and love others." He would have a pretty good summary too.
One of the Pharisees, an expert in the law, tested Jesus with this question:

"Teacher, which is the greatest commandment in the Law?" Jesus replied: "'Love the Lord your God with all your heart and with all your soul and with all your mind.' This is the first and greatest commandment. And the second is like it: 'Love your neighbor as yourself.' All the Law and the Prophets hang on these two commandments."
And now, some Mr. T pictures for your enjoyment.