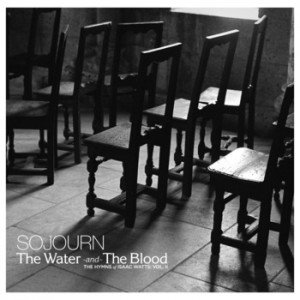 About the Project:
The album The Water and The Blood, recently released from Sojourn Community Church is an Americana worship album that re-arranges and re-imagines the songs of 16th-century writer Isaac Watts, one of the earliest writers of hymns.
Who Would Enjoy This:
Fans of indie music. This album will resonate with people who are fans of artists like Gungor, David Crowder Band, Over the Rhine, Allison Krauss & Robert Plant, and John Mark McMillan. Sojourn has their own unique sound that does not sound like these artists. Instead, Sojourn Music takes the typical Americana sound and pairs it with old worship hymns that results in a beautiful noise.
Also, Christians who enjoy theological depth in their songs will resonate with the lyrics on the album. The Reformed theology comes through thick in a few of the songs (Arminians will like it too though :)).
Who Will Not Like This:
This is not a CD for fans who are limited to typical Christian Contemporary Music. This does not sound anything like Chris Tomlin – and the "singability" for most congregations will be difficult. That said, this is an album that came from a local church, so it can definitely be done.
What Are the Best Tracks on the Album?
The most memorable musical lick on the album happens in "From Deep Distress" (you gotta love a great bass run), but my favorite lyrics happen in the title track of "The Water and The Blood" and "Death Has Lost It's Sting". The quiet contemplative version of "Early, My God" relaxes the soul as well.
What Does it Sound Like?
Death Has Lost Its Sting from Sojourn Community Church on Vimeo.
Where Can I Hear More or Purchase The CD?
You can head to their bandcamp site to purchase the physical album, as well as receive an immediate download of their digital album for immediate download for $12.
It's worth it.
—
This album was provided to me for free by Miles High Productions for review. I did not receive any compensation and the opinions are strictly my own.
Do you like this sound? Is it too different for you, or is it refreshing?