Today I aim to connect church communications people with one another.  This is a broad field and looks different in each church, but plays an important role in getting out the name of Jesus. Check out this list below…
5 Church Communications People/Groups To Follow:
1.) Church Marketing Sucks
Even if you are offended by their URL, you will quickly find that their content is extremely helpful for spurring your communications forward.  In fact, their mission is to "to frustrate, educate and motivate the church to communicate, with uncompromising clarity, the truth of Jesus Christ." And they do just that.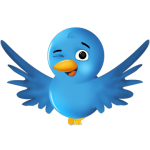 Twitter link – Church Marketing Sucks
2.) Tim Schraeder
Tim is the Director of Communications at Park Community Church and a co-director (along with Justin Wise who is also worth a follow) of the Center for Church Communication.  I found his blog post titled, "What Is a Church Communications Director" to be a helpful resource for any person involved with church communications.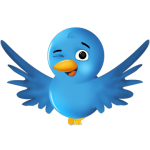 3.) Kem Meyer
Kem is the Communications Director at Granger Community Church and advocates for "Less Clutter" & "Less Noise". She even wrote a book about it, with the tagline, "Beyond Bulletins, Brochures, and Bake Sales".  You can read the cliffnotes to her book here (which I think will spur you on to buy her book!).  Kem is great and worth a follow.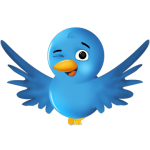 4.) Brandon Cox
Brandon is the communications director for Saddleback Church (Rick Warren's church) in California.  He is also a Pastor on staff there who will soon be planting a church through the Saddleback Network. He also manages pastors.com and helps churches all over develop creative strategies for communications.  He even wrote an e-book on how to use Twitter For Ministry. He's good stuff.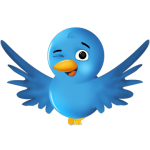 5.) John Saddington
John Saddington manages Tentblogger (as well as about 300 other incredible Christian tech websites).  John is a professional blogger (yeah…he makes a living off of it…he's that good…) and knows everything there is to know about online presence.  He used to work as the Creative Web Director for Andy Stanley's NorthPoint Church, but now blogs full time (and I highly recommend the theme he has designed for wordpress, Standard Theme). His posts are very helpful for communications people, especially his expertise in the online forum.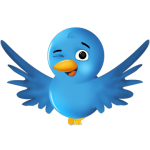 Twitter link – John Saddington
Other Notables:
I also think it would be beneficial to follow some lead pastors like Pete Wilson, Andy Stanley, or Rick Warren to see the different strategies they use to communicate the Gospel (all have very different "online presences"). I enjoy the transparency from a guy like Pete Wilson or Jon Acuff.  Also, anything that LifeChurch.tv does is extremely impressive on the communications front.  Their Swerve blog deserves a follow. Finally, Kent Shaeffer also writes a lot of beneficial writings for church communications (including his calculations for the top Christian blogs – which I love!).
So who did I miss? Who should I add to the list?