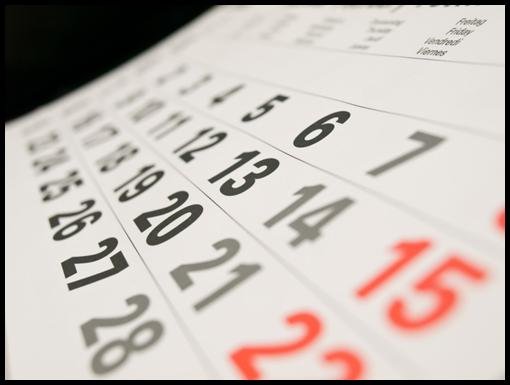 One of the things Sarah and I love to do is share what happened in our days at the dinner table.  I generally forget about 80% of my day, so today I decided to write down some of the things that happened in my day.  Since I frequently get asked what a typical day looks like for me, I thought I would post it today.
Read/Commented on Proverbs 4 at the rCalvary church blog
Wrote a couple of thank you notes
Re-arranged a worship schedule problem
Called a potential youth teacher for a vacant week this month
Picked out a book (and my top 5 picks) to do later this Spring for our youth group
Cleaned my desktop from being filled with icons
Cleaned off my work desk
Contacted a Flower City Work Camp Executive Leader about an adult problem (and sent another note to someone with updated health insurance information)
Responded to ~25 emails in my inbox from the weekend.
Researched and wrote a youth group lesson for tomorrow based on the book of Proverbs (this was the biggest chunk of my day – probably 3 hours).
Had my ever-important lunch with the secretary
Uploaded, edited, and printed pictures for Girls Ministries and Christmas decorations
Filled out a leader recommendation form for Flower City Work Camp and mailed it (after a phone conversation)
Planned some worship and video ideas for FCWC as part of helping serve on the programming team
Hung up some sweet artwork we filmed for the Kids Christmas Play on my door (Picture below)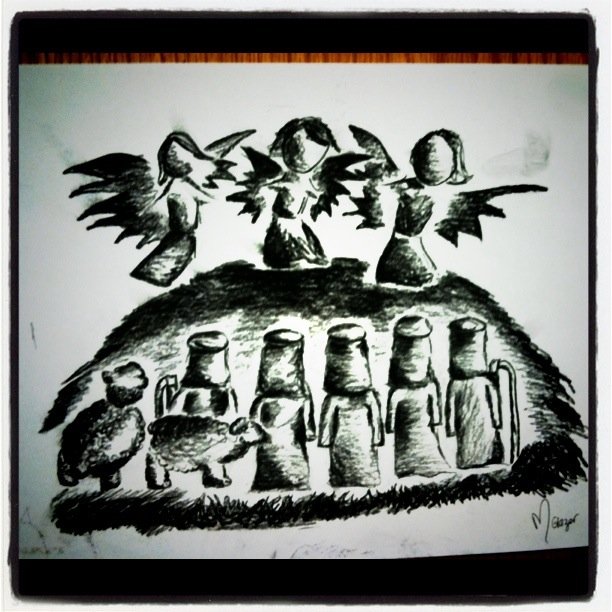 Checked up on a student from church who was in the hospital on Sunday
"Tweeted" (love this word)
Posted a video of Tim Keller which explores "What the Bible is Basically About" to my Posterous Site and Facebook
Watched a sermon on Proverbs
Set up my multiple meet-ups for the week with people
Came up with a creative way to address some of our student's doubts that the told our youth team when we did a series on Doubt last year (pretty excited about this)
Made the final decision with Steve about how we would be backing up the computers at church (short-term and long-term)
Helped begin to clean out the sound closet with Kevin
Got about 30 notifications of about 50 new friends I suggested for Pastor Bob (our lead pastor)
Gave two friends public speaking advice (still confused why they asked me, but I hope I helped)
Filled in information for 12 youtube videos (still private, but public soon)
Made a couple of changes to Sarah and I's new budget.  We are planning to track every dollar we spend this year.  We'll see how long this lasts.
Talked to a parent about a potential FCWC problem with some students.
Put up a promo on facebook about youth group tomorrow
Then, I came home and had a nice night with Sarah.  I would call this a "typical" Tuesday for me (except I normally have a meeting with Pastor Bob, but he was out of the office all day).
What was your day like today?  Anything exciting?