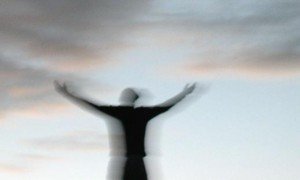 This past weekend at Calvary Assembly, Tom Fishauber shared a great message on worship. He shared that worship is much more than just half of a Sunday service, but is instead about how you live your life. I was thankful for the reminder and thankful for Tom's willingness to teach our church body.
What I have been reflecting on throughout this week was one piece in particular that Tom talked about for a brief point. He said that, "Being the worship leader is one of the toughest ways to serve in the entire church." He talked about pleasing everyone's music styles and hit the nail on the head as he said worship is not about us. Again I was thankful.
So as I reflected on whether or not I thought me serving as our worship leader was extremely difficult, I was struck with memories of my childhood. My father grew up (and still serves 30 years later) a full time worship arts pastor. His road has been filled with so many unbelievable stories of people using their talents to glorify God and great relationships/ministry along the way. He has impacted so many families and lives, I hope to one day follow in his footsteps and do the same. However, he also has been extremely mistreated by both church leaders and people in his congregation. He had to endure what is now known as "the worship wars" -where people held large meetings to decide whether drums were of the devil or not. It seems funny now (and it is!), but back then, it was one of the reasons our church of 800 people split in half overnight.
Not good.
So as I reflected on my experience at Calvary Assembly over the past three years, it has been a much different road for me. From the top leaders of our church to every worshipper God brings through our doors, our church body has been so supportive of me. Additionally, our worship team is phenomenal. Besides their great talent, they also have BIG hearts for God and for others – and are excited about using their gifts to help others come to know Him. Their hearts are in the right place, as are their attitudes (biggest piece for me!), and it comes through in their leading of worship.
This does not mean everything is always without conflict, or that harsh criticisms have not come my way. They have. But they have been addressed with firmness and graciousness, so that the complaining few did not drive the vision of our church.
So what is it like to be the worship leader at Calvary Assembly?
Life-giving
Peaceful
Fun
Overwhelming
Spirit-connecting
Joyous
Why? Because our church understands that it isn't about the latest musical trend or whether or not I am singing off key that week. Our church gets that it is about our hearts, and today, I am thankful for just that.